About Spinsoft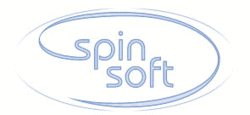 Operating since 1999, Spinsoft has substantial experience with websites, graphic design, programming and databases.
We now develop our own software solutions and website applications for small to medium businesses. Specializing in Content Management and Shopping Carts, we have a complete range of software modules to suit many businesses, whether you need a small information site or a full eCommerce based website.
One of our primary goals at Spinsoft is to make life easier for our clients, which we achieve in two ways; one through our software and another through our support. All of our products and services are fully managed, including hosting and domains. As our client you don't have to worry about renewing services in different places, or even setting up your domain name - we handle all of this for you, and all at very reasonable rates.
About Spinsoft CMS
Our flagship product, Spinsoft CMS, was a direct response to increasing demand from our clients for Content Management and Shopping Carts. Keeping in line with our primary goal, we wanted to create a CMS which gave full control to the client, without needing highly experienced technical staff.
In 2006 we released Spinsoft CMS V1, and in 2009 we released an entirely new interface with Spinsoft CMS V2, which is growing with more features and modules.
With our passion for software development and application design, we will continue to improve Spinsoft Website Builder and look forward to the opportunities ahead.