Selling online has never been easier!
With the eCommerce module add-on to Spinsoft Website Builder, you get all of the features and tools that you need to run an online store with a shopping cart for your customers.
Order Management
When running an online store you need to be kept up to date with your sales. The comprehensive Order Management List combined with email notifications to you and your customers means the information you need is right at your fingertips.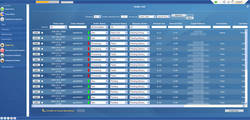 Search Engine Friendly
With search engine friendly URL's and product information, we have optimised the content so that the right information is seen by search engines to give you better search engine results.
Stacks of features
With plenty of customisable features for your customers and for you, the eCommerce module allows you to setup your shop how you want. Be sure to checkout the add-on modules page for more information on features