Website for Trade Express Services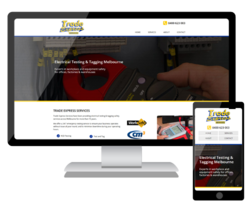 We have launched a new website for Trade Express Services in Melbourne! (take a look)
Based in Bayswater, Stephen at Trade Express Services has been providing electrical test & tag services across Melbourne for more than 15 years.
The business required a new simple website with a clean and easy to use design that could promote the services and form a base for the target of marketing activities, to be expanded upon in the future. Our content writers prepared new content to detail individual services and the industries that they apply to.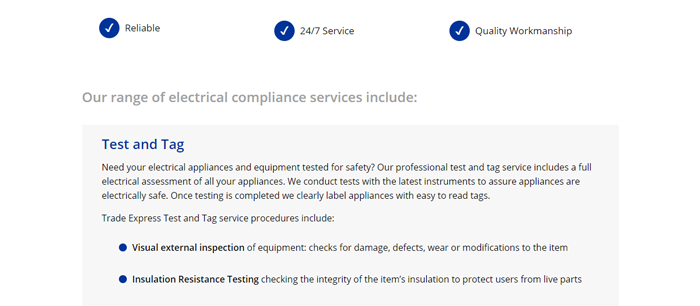 Be sure to check out the website, and if you are in Melbourne looking for professional test & tag services, give Stephen a call.
www.tradeexpress.com.au
Spinsoft
Web Design Melbourne Located in Melbourne's eastern suburbs and interested in our web design services for your business? Call us now (03) 9801 4202.