Website for BluWatt Australia
(Archived)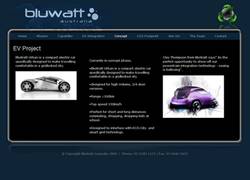 BluWatt Australia has taken their message online. With a goal to reduce the negative impact transportation has on our planet, they are aiming for Zero Carbon Mobility.
The new website contains good information about their aims and objective, and features a member portal provided by the Membership Module.
Be sure to check out the BluWatt Australia website.