New Look for Vivienne's Veils
(Archived)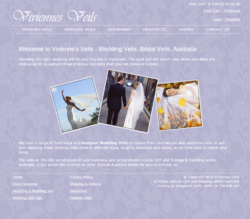 Vivienne's Veils has a new look for their website. The new template designed by Spinsoft incorporates the new colour scheme to suit the product photo backdrops, with a clean layout to display the products.
The new template is mobile friendly, with a responsive design used to adjust the layout on mobile devices, while still allowing access to the full site, products and checkout.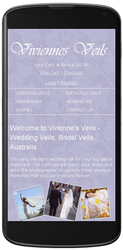 Mobile Friendly
If you are after a wedding veil or accessories, be sure to checkout the viviennesveils.com.au website.