Website for Bess Electrical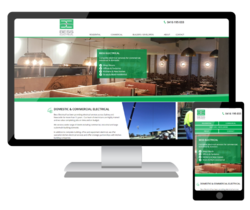 We have launched a new website for Bess Electrical! (take a look)
Operating in the Sydney & Newcastle regions, Adam and his team specialise in electrical projects in the commercial, industrial and high-end residential sectors. For more than 15 years the team has been providing high quality electrical services to schools, factories, offices & shops, and also forming long-term professional relationships with builders and developers as the electrical kitchen experts.
The business required a new website that accurately represented the current focus of the business, including the services offered and the clients targeted by the business. Our in-house copywriter did a great job creating a range of content for each industry and the services that apply.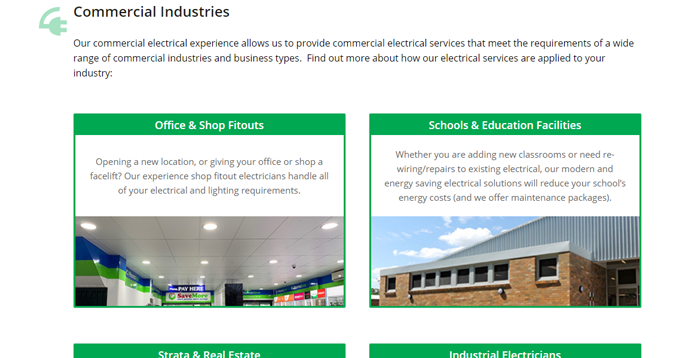 Be sure to check out the website, and if your business or organisation is in need of professional electrical work in the Sydney to Newcastle region, contact Adam at Bess Electrical www.besselectrical.com.au
Spinsoft
Web Design Melbourne Located in Melbourne's eastern suburbs and interested in our web design services for your business? Call us now (03) 9801 4202.