Website for Applied CNC
(Archived)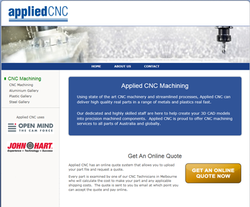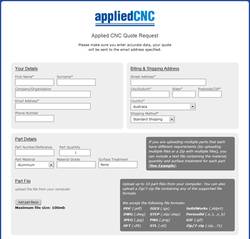 Applied CNC have launched their new website. Applied CNC is a division of Applied Automation & Engineering, aimed at offering a streamlined online quote and delivery service.
The new website was built using the Spinsoft CMS Base Module, with a custom designed template, along with the E-Commerce module for use with the Accept/Decline quote and payment systems.
A custom quote form was also implemented by Spinsoft, that allows multiple file uploads and integrates with cost effective cloud based storage.
Be sure to check out the new website > http://www.appliedcnc.com.au/