New Look for Plate Stands of Australia
(Archived)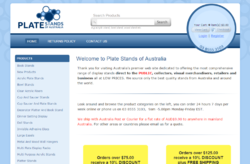 Plate Stands of Australia has adopted a new fresh look for their website. The new template designed by Spinsoft incorporates the new logo and colour scheme, using a clean layout that clearly display the products.
The new template is mobile friendly, with a responsive design used to adjust the layout on mobile devices, while still allowing access to the full site, products and checkout.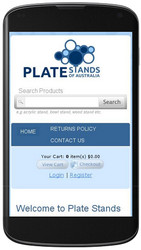 Mobile Friendly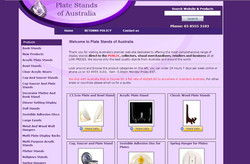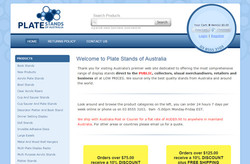 Old and new look, side by side.
If you are after plate stands, book stands, display stands or wall hangers, be sure to checkout the large range on the platestands.com.au website.